Welcome to the UNL Marketplace
We offer eCommerce services to units of the University of Nebraska-Lincoln.
Featured Product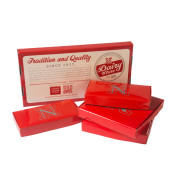 NEW! Satisfy your cravings! Choose any combination of your favorite flavors and items to create your own box. You must choose at least 1 item from each group. Enjoy! Please limit your selections to no more than 6 lbs, as our boxes cannot fit more than that.
Learn More